4 WEEK LONG LEAGUE OF THOSE WHO BELIEVE LESS IS MORE
➡️ lose weight

➡️ feel younger and lighter

➡️ improve your cognitive abilities

➡️ strengthen your immune system

➡️ release negativity
Detox league is a group of people who are willing to try LESS IS MORE approach
in eating,
using and buying things
in thinking and worrying.
Instead we will GENERATE energy from WITHIN through some of the most efficient kundalini kriyas and meditations.
Big part of this league is a long term FAST. You'll be guided step by step on how to
prepare for a fast
what diet to choose
how to come out from the fast.
You'll renew your body, your mind and soul. You'll feel deeply connected to the Mother Earth, to the needs of your body and to the divine energy flowing in you.
Besides all that, you'll feel 10 years younger.
"What happens is, according to age, the cells of the body stop regenerating themselves within the time limit that the metabolism wants.
First indication is your metabolism is not functioning as it should be. Second indication is that your body starts depositing fat below your navel point, that means that your liver is not as active as it should be. Third is that your weight starts increasing.
And after that one organ or the other will be in question.
And you think this is normal. That is the worst."
Yogi Bhajan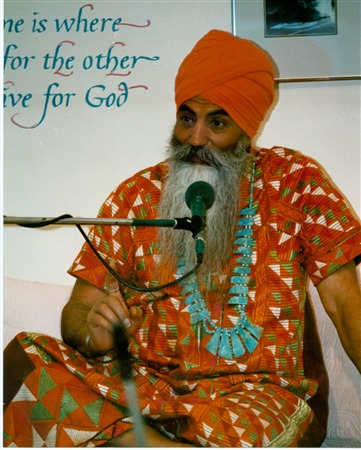 DETOX LEAGUE
Is a time to allow yourself to remove what's not needed, to restore and open your consciousness beyond what you thought was possible.
Detox league convenes 2x a year since that's an optimal time to detox our bodies. Once in spring, and once in fall

You can join in or choose to pass. You can participate partially or fully.

Just know that this is re-occurring program and you will always have a chance to do better in supportive environment with others.
BEING PART OF DETOX LEAGUE
➡️ 4 weeks of emails, videos and private FB group to kickstart you to your new beginning
➡️ introductions to various forms of fasts, energetic and mental cleanses
➡️ videos exercises to strengthen your core, cleanse liver, colon and skin
➡️ videos of meditations and breathing exercises for greater health, releasing addicitions, positivity,..
This is your retreat at home.
Zita Harkaran

Kundalini yoga and meditation teacher and food intuitive who lives in Brooklyn, NY.

Most people's bodies suffer greatly because of constant need to metabolize and eliminate heavy, processed foods and toxins. Most people, including me,  consume way more than what we need and this constant need to process what we intake, is draining us of energy and of health.

That's why she designed this program
Sat Nam Yogis !
I am Meher Bhagti, a kundalini yoga teacher and a life coach/hypnotherapist from Montreal, Canada.
I have been suffering from irritable bowels syndrome for years. In my quest for a better life quality, I have found that fasting, exercising and meditation could really help me to feel alive and healthy ! I can't wait to share my own experience and hear all about you !
We Start on September 24th

Join in right now.
This is one time payment for life time access.